20-02-2018
Bridal Makeup Tips: Don'ts & Do's
by
Five Point Wedding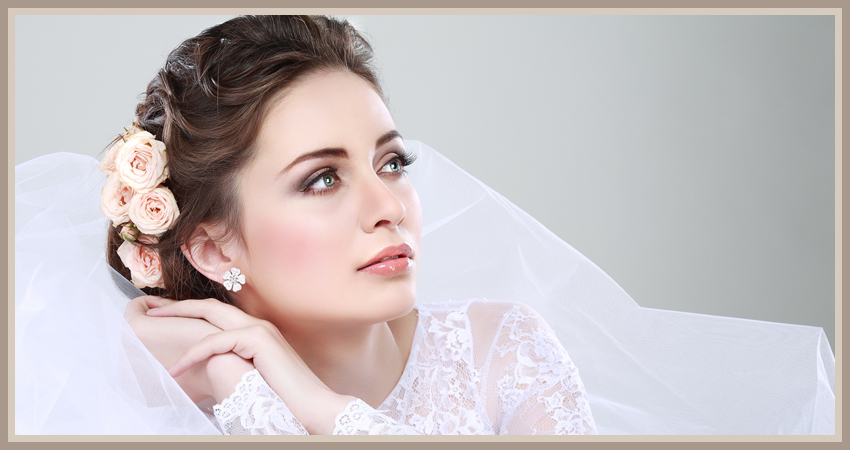 The day is coming and the face needs to be launched before the ceremony begins. To keep up with the wedding costumes and the bright decorations in the hall, your makeup must highlight the face everyone wants to see.
Bring a glow to your face
Light up the murky look under your eyes using a corrector. Add a concealer if the shade is dark. This will light up your eyes and make your face light up. This is the best bridal makeup for you.
Use natural sunlight
One of the biggest don'ts when you do the wedding makeup is to use fluorescent light while fixing your makeup. This will upset the combination of the color with your skin tone. Always use natural sunlight while doing the makeup. If you have a makeup expert doing the makeup for you, bring them out where the sunlight is strong.
Try to capture the real you
Indeed, you must enjoy this time of your life when people do things for you including your makeup. Concentrate on how you feel and bring the happiness of the moment out into the open. You must not look as you have makeup on, you must look natural. Then, the beauty will shine forth.
If you plan to test the latest bridal makeup using a photograph, wear a pale shirt. It helps to bring out the color of your skin against the natural sunlight. If the makeup does not work, change the brand or use another shade.
Avoid symmetry and patterns
Do not try for too much symmetry. Patterns are good for the house, but not for personal use. For the person, a degree of asymmetry is necessary. Glitter eyeliners may have their appeal, but there is a possibility that it will make you look tired.
Keep the tones even
To get the best makeup for wedding use uneven skin tones to match the colors deep down the neck and shoulders. You can practice using a fake tan days before the wedding so you know if it suits you or not. It is necessary to keep the tones on your face even. Do not apply too much makeup the night before as this will block the pores and make your complexion smudgy.