18-12-2017
How to pick your wedding décor theme
by
Aysha Shaba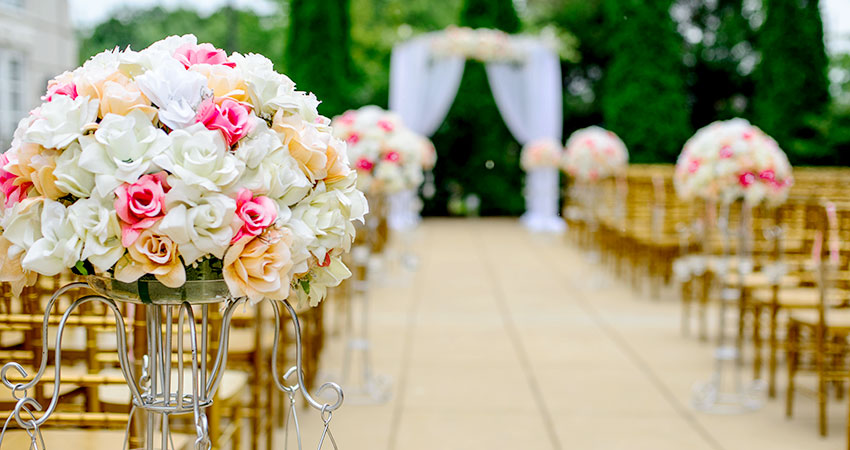 Your wedding décor is one of the most important contributors to your wedding becoming what it is. The décor sets the mood of an event and you wanna make sure your wedding décor gives out the vibe you desire. Is it a lively and cheerful vibe or a classy and posh vibe, your décor has a lot to do with it. So how do you determine what choices you make for giving out the right feel and vibe? You can start with making the right colour choices for your décor, stationery, clothing and more. Let us give you some tips
Prioritise different aspects
Most people just randomly select their wedding venue, décor and bridal wear and finally end up clashing one with another. Instead prioritise each and determine what's most important to you. Is it your bridal wear or your venue, or even your make over? Select the most important one first and accordingly fix the theme. If you want a Mughal bridal wear, and get one in rich red, make sure to follow it up with suitable décor for a royal wedding rather than going for contrasting shades like pastels, which completely ruin the whole look.
Consider your venue
Balance the shades of your location and your décor and avoid clash of contrasting colours. Is your venue a closed banquet hall, make the place look rich with royal colours like rich green, maroon and blue. If it's an open space, you can give it either an airy feel by using light shades of blue and green or a lively and cheerful feel with bright pinks, yellows and oranges.
Your personality matters
Whatever your friends suggest or your parents advice, remember, it's your wedding. Your wedding must reflect your personality and the love between you and your 'would be'. Choose shades and décor to suit your personality. If you are a sophisticated person, pastels might be a good choice, if you are calm and collected person, white or light hues would reflect you. Instead if you are a bubbly and cheerful person, the traditional Indian shades like the red and green or chirpy colours like magenta and orange would be best
Picture perfect décor
As important as all the above are in making your special day look perfect, it's equally important to make them look as good in pictures. Wedding pictures are treasured forever and you wanna look your best in them. So before fixing all the above, have a talk with your photographer and discuss with him, your ideas and get suggestions on how the lighting, time of the day etc. will have an impact on the complete look.
While each of the above points are important, suggestion from one maybe different to another, make sure one choice doesn't clash with another. And if it ever does, go with your heart, after all, a wedding is the joining of two hearts.