20-02-2018
How To Choose A Perfect Wedding Venue
by
Five Point Wedding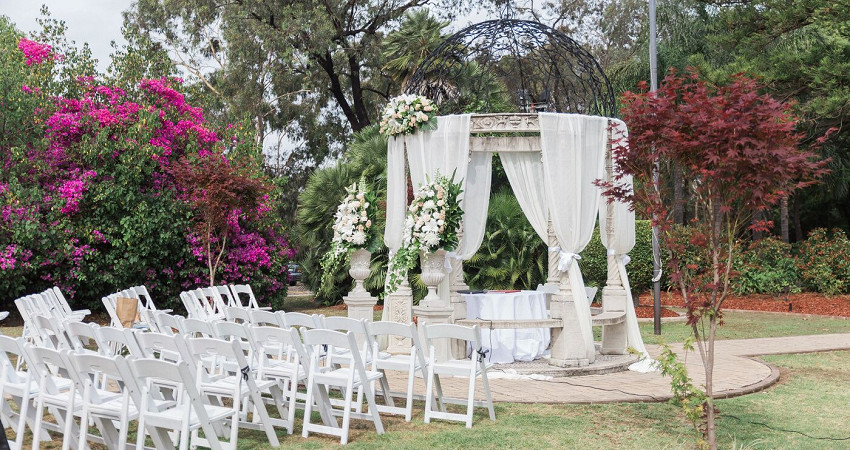 The most important thing you must consider for a wedding includes picking your wedding venue. Wedding venue varies from marriage halls to hotels to many places in search of a perfect venue. So, in most cases, one begins with this. Let us see few important things to consider when choosing a wedding venue.
Wedding Venue Suited To Your Religion
You have many types of wedding venues each catering to a specific religion or community. So, it is important you choose one that caters to your community and religion. You can do this by going online and choosing the best one available at the best price.
Start Preparing Well In Advance
It is preferable to start preparations of choosing a venue at least six months before the wedding date. This way, you can go over the lists of venues and check for availability one by one.
Make Estimate According To The Number Of Guests
Find out the number and make an estimate of the expenses. You will find out how much you will spend and it shows you how much you can overspend if it comes to that. Also you must earmark your sources and check that they are all reliable. Keep a standby or two in case the main sources fail.
Choose A Venue With Good Rail And Road Access
Next, explore all the marriage venues and see which one is the best. You must choose one that is in a place with easy access. It helps everyone come and go with ease. This includes access to the bus station, railway station, and the main roads. Always keep the date in mind. Wedding guests will find it easy to come to the venue by public transportation and their private cars. Some arrive a day or two in advance.
The choice among the wedding locations includes the resident town of the groom or bride. If you are choosing a nice, beach location all your guests can have fun before and after the wedding. You might have to consult the family of the spouse to make these arrangements. And if you are picking up any hotel near the beach, you will have the perfect setting for the wedding.
But, if you want to choose affordable venues you can find a nice affordable wedding venues in your locality. These will provide all the amenities needed for the wedding ceremony. You must arrange for the florists to decorate the hall. Make sure you have enough parking space.